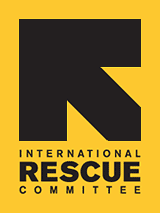 Since 1933, the IRC has provided hope and humanitarian aid to refugees and other victims of oppression and violent conflict around the world.
VOICES FROM THE FIELD
THE IRC BLOG
In the New York Times: The Syrian refugee crisis

January 21, 2013
By The IRC
A Syrian mother and her baby in the Domiz refugee camp, northern Iraq.
Photo: Peter Biro/IRC
"More than 60,000 innocent civilians have been slaughtered in President Bashar al-Assad's desperate bid to retain power in Syria. In the two-year reign of terror, he has also forced staggering numbers of Syrians to relocate within the country or flee across the border, creating a disaster that is threatening to destabilize the region. The international community has an obligation to do more to ease the suffering."
- An editorial in today's New York Times, stressing the need to ensure aid for those trapped by the Syria crisis. The editorial cites a new International Rescue Committee report that calls aid levels for the crisis insufficient and spotlights forsaken urban refugees and ongoing sexual violence as issues that need urgent attention.
No comments yet.