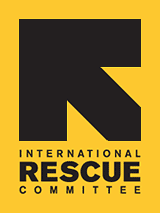 Since 1933, the IRC has provided hope and humanitarian aid to refugees and other victims of oppression and violent conflict around the world.
VOICES FROM THE FIELD
THE IRC BLOG
Nigeria: Returning home to uncertainty as floods recede

November 9, 2012
By The IRC
The map above shows areas deluged by Nigeria's worst seasonal flooding in 50 years.
Fortunately, the people displaced by Nigeria's worst seasonal floods in 50 years have been able to start returning to their home communities, the International Rescue Committee's team on the ground reports.
"But we are highly concerned that many who have lost their homes, belongings and agricultural livelihoods in the floods will return to their communities to find contaminated wells and overflowing latrines, with no resources to begin recovery," said the IRC's Bobi Morris, who is leading a rapid needs assessment in Kogi and other hard-hit states. "Additionally, in many of these areas there are no rural health posts to treat the diseases that typically occur after a disaster like this."
The IRC is looking at how best to help people once they arrive — we'll be providing an update shortly.
No comments yet.