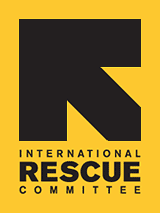 Since 1933, the IRC has provided hope and humanitarian aid to refugees and other victims of oppression and violent conflict around the world.
VOICES FROM THE FIELD
THE IRC BLOG
North Kivu crisis "may get worse before it gets better"

December 11, 2012
By The IRC
Forced from home by recent fighting, these children in a camp near the city of Goma are waiting for their mother to bring them some food.
Photo: Sinziana Demian/IRC
"The resiliency and resourcefulness of the Congolese people are truly remarkable. The fact that they have been through total devastation several times over and yet constantly work to rebuild and create a future for their children is testament to their strength. But the situation is serious, the impact of conflict enormous and there are many signs that it may get worse before it gets better."
- Aisha Bain, the International Rescue Committee's emergency team leader in North Kivu,
Democratic Republic of Congo
in an
IRC statement
released this week. Over 130,000 people displaced by recent fighting between the M23 rebel group and the Congolese army continue to take shelter around the provincial capital Goma in camps that have limited access to food, water, sanitation and medical assistance.
Give a holiday gift that saves lives
$53 can help deliver eight propane-powered cookstoves to families displaced by war.
Give now.>>
All online gifts matched up to $1.9 million by December 31.
No comments yet.