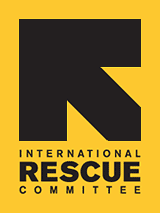 Since 1933, the IRC has provided hope and humanitarian aid to refugees and other victims of oppression and violent conflict around the world.
VOICES FROM THE FIELD
THE IRC BLOG
Noted: BBC News features new IRC photos from Somalia

November 2, 2011
By The IRC
A woman displaced by recent fighting in Somalia.
Photo: Peter Biro/IRC
New photos by the International Rescue Committee's Peter Biro on BBC News show the living conditions of Somalis who have been displaced by conflict and famine.
How to Help
Donate Now: Make a tax-deductible gift to help the IRC aid refugees around the world.
No comments yet.