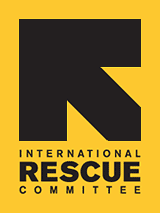 Since 1933, the IRC has provided hope and humanitarian aid to refugees and other victims of oppression and violent conflict around the world.
VOICES FROM THE FIELD
THE IRC BLOG
Noted - Marc Chagall and IRC's Beginnings

September 14, 2007
By The IRC
Detail of artist Marc Chagall's contribution to the IRC's 'Flight' portfolio
A review of the new biography of Marc Chagall by Jonathan Wilson in The New York Times Book Review on Sunday noted that Varian Fry, of the Emergency Rescue Committee, the IRC's predecessor, saved Chagall and more than 1,500 other refugees from Nazi-dominated Europe.
No comments yet.