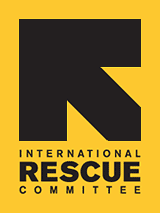 Since 1933, the IRC has provided hope and humanitarian aid to refugees and other victims of oppression and violent conflict around the world.
VOICES FROM THE FIELD
THE IRC BLOG
Noted: From refugee to Berkeley undergrad, Torbertha Torbor gives big thanks

November 23, 2011
By The IRC
Torbertha Torbor with IRC Voice John Legend at the 2011 Freedom Award Dinner in New York City.
Photo: Getty Images for the IRC
A powerful MTV Act guest blog post from Torbertha Torbor, who also spoke eloquently about her journey from refugee to college student at the IRC's Humanitarian and Freedom Award dinners this year. Such a fitting Thanksgiving story.
No comments yet.