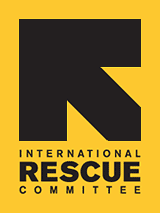 Since 1933, the IRC has provided hope and humanitarian aid to refugees and other victims of oppression and violent conflict around the world.
VOICES FROM THE FIELD
THE IRC BLOG
Noted: On the soccer field, a roster full of refugees
Members of a soccer team organized by the International Rescue Committee practice on Roosevelt Island in New York.
Photo: IRC
NEW YORK -
A terrific piece posted on the New York Times City Room blog today captures the team spirit and endurance of a group of refugees who play in a United Nations soccer league in New York.
The team is one way the International Rescue Committee is helping refugees who have fled violence and persecution to connect with their new communities in New York. It's also helping to reconnect them with a sport they love.
Basim Mghamis, 24, fled war-torn Iraq as a teenager. "In my country, we are born with soccer, so it feels good to play it again."
No comments yet.