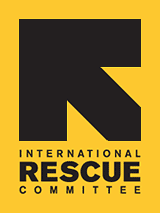 Since 1933, the IRC has provided hope and humanitarian aid to refugees and other victims of oppression and violent conflict around the world.
VOICES FROM THE FIELD
THE IRC BLOG
Noted: Texas town embraces new refugee residents

January 26, 2012
By The IRC

Photo: Billy Hathorn at en.wikipedia
In the welcome that residents of Nacogdoches, Texas, have extended to refugees relocating there, the town embodies the IRC's belief that -- when provided the support and tools to build self-reliance -- refugees can translate their skills and experiences into valuable assets that contribute to their new communities.
Listen to the story from NPR's "All Things Considered" (Jan 24, 2012)

Learn More
Resettling refugees in a new home: The IRC enables refugees who are admitted to the United States to establish new lives and become self-sufficient, productive citizens who add to the vitality and promise of the nation.
No comments yet.