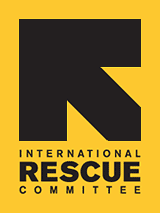 Since 1933, the IRC has provided hope and humanitarian aid to refugees and other victims of oppression and violent conflict around the world.
VOICES FROM THE FIELD
THE IRC BLOG
Noted: War's overlooked victims

January 18, 2011
By The IRC
The IRC is one of few organizations to address the crisis of sexual violence in Congo, with a team of experts focusing on emergency care, counseling, prevention measures, advocacy and other support services.
Photo courtesy Kevin Sites
"War's Overlooked Victims," in the The Economist, examines the dismaying prevalence of rape in war around the world.
The story, published on January 13, features quotes from Hillary Margolis, who runs the International Rescue Committee's sexual-violence program in North Kivu, Decomcratic Republic of Congo.
No comments yet.