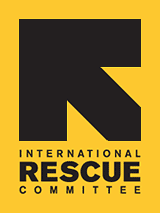 Since 1933, the IRC has provided hope and humanitarian aid to refugees and other victims of oppression and violent conflict around the world.
VOICES FROM THE FIELD
THE IRC BLOG
Nourish hope - double your gift

December 28, 2012
By The IRC
Tasha Gill, Country Director for Mali and Niger for the International Rescue Committee emailed this message to supporters today:
Often, a sick child is easy to spot — you can't miss a stuffy nose, a warm forehead, a persistent cough. But when a child is malnourished, the symptoms can be so subtle that parents fail to see them before it's too late.
I'm writing to you from Mali, where a severe food and nutrition crisis is affecting some 2 million people — many of them children.
Donate to the International Rescue Committee before December 31 and your gift will be matched dollar for dollar up to $2.1 million by The Peter Jay Sharp Foundation, Starr International Foundation and a group of generous major donors.
At health centers in Kati, the most populous district in Mali where over 9,000 children will likely suffer from severe malnutrition in 2013, the IRC is teaching parents to recognize the signs of life-threatening malnutrition and ensuring that children receive emergency care.
Your gift today will enable the IRC to deliver lifesaving assistance in more than 40 countries around the world.
This year in Mali, the hungry period — the time between harvests — began early because of a prolonged drought across the Sahel region. This situation was made worse by an internal conflict that has driven more than 400,000 people from their homes. The crisis is what I call a "slow-burning emergency." Its effects will be felt for some time.
The IRC will continue to screen and treat thousands of malnourished children in Kati — but there is so much more to be done.
Please give now. Your generous contribution will help to support all of the IRC's lifesaving work.
Sincerely,
Tasha Gill
Country Director, Mali and Niger
No comments yet.