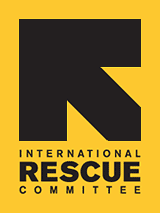 Since 1933, the IRC has provided hope and humanitarian aid to refugees and other victims of oppression and violent conflict around the world.
VOICES FROM THE FIELD
THE IRC BLOG
NYC: Discounted tix for new play about Iraqi refugees

September 4, 2009
By The IRC
The New York Theatre Workshop is offering International Rescue Committee friends and family a discount of nearly 40 percent off the price of tickets for its first-run production of
Aftermath
. The theatrical documentary tells the stories of
refugees from Iraq
forced to flee the turmoil in their country following the American invasion. It's a must-see production—insightful, powerful and riveting—that spotlights the rarely heard stories of ordinary Iraqi civilians whose lives have been turned upside down by the ongoing crisis. Previews began this week. Opening night is Sept. 15, and the final performance is scheduled for Oct. 4. The theater is located at 79 East Fourth Street in Manhattan. Discounted tickets are $40 – which is $25 off the standard price. To make a purchase, call (212) 947-8844 and use the code AMIRC24; online, use the code at
broadwayoffers.com
. In collaboration with the New York Theatre Workshop, the IRC will conduct a panel discussion following the 7 p.m. performance on Tuesday, September 29. It will feature IRC experts on the issue as well as an Iraqi refugee. Aftermath was written by Jessica Blank and Erik Jensen, the award-winning creators of The Exonerated, a theatrical documentary about six people sent to death row for crimes they did not commit. For additional information on Aftermath, visit the Web site of the New York Theatre Workshop:
nytw.org
.
No comments yet.