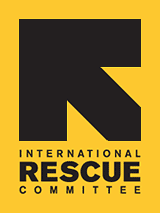 Since 1933, the IRC has provided hope and humanitarian aid to refugees and other victims of oppression and violent conflict around the world.
VOICES FROM THE FIELD
THE IRC BLOG
NYC: School days in the city

April 30, 2010
By The IRC
Freelance photographer and IRC volunteer Misha Cohen has been telling the story of the Bhutanese Timsina family's first months in the U.S. in pictures. Follow the odyssey of Chet Nath, his wife, Uma, and their five-year-old son, Kushal, as they begin their new life in New York City, following 17 years living in exile in Nepal. For a recap, catch Misha's blog in the Huffington Post. In July 2009, Kushal started the IRC's New York Refugee Youth Summer Academy, which helps over 100 newly arrived refugee and asylee youth from over 18 countries get ready for American schools. Kushal is in the program's lower elementary class, composed of students in K-2, and taught by an IRC volunteer, Ellie.