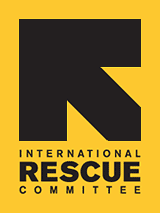 Since 1933, the IRC has provided hope and humanitarian aid to refugees and other victims of oppression and violent conflict around the world.
VOICES FROM THE FIELD
THE IRC BLOG
One Year On: The IRC helps the survivors of Myanmar's Cyclone Nargis recover
  One year ago, on May 2, 2008, the devastating Cyclone Nargis struck Myanmar, also known as Burma. The force of the cyclone devastated the low-lying Irrawaddy Delta region and surrounding areas, leaving as many as 133,000 people dead and some two million homeless. Schools, health facilities and infrastructure were decimated. A huge percentage of the farmland, fisheries and water sources in the Delta were ruined, posing serious concerns about long-term food and water shortages. Although most international aid workers faced restricted access to the areas affected by the crisis, the International Rescue Committee was able to respond in mere days after the disaster hit. Working with the Myanmar Red Cross Society (MRCS), IRC staff and volunteers immediately began distributing emergency shelter and household relief supplies to around 80,000 people. One year later, the IRC has helped an additional 45,000 people in over 50 villages in the Delta by repairing and equipping schools and rural health centers; building latrines to prevent infectious disease; training health workers and midwives; and launching major livelihood projects including rice farming and fishing. IRC teams have also distributed food and nearly 90 tons of basic items including mosquito nets, cooking supplies, water containers, blankets and tarpaulins. In addition, the IRC has rebuilt jetties, roads and bridges, which help boost trade and revitalize the Delta's broken economy. Freelance photographer Maung Maung Than recently joined the IRC's team in the Irrawaddy Delta's westernmost township, Ngapudaw, to document life in a region slowly recovering from the devastating forces of nature. [gallery]
No comments yet.