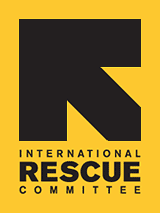 Since 1933, the IRC has provided hope and humanitarian aid to refugees and other victims of oppression and violent conflict around the world.
VOICES FROM THE FIELD
THE IRC BLOG
Pakistan: IRC builds house of hope and learning

July 30, 2008
By The IRC
Photo: The IRC
Shoaib Mughal lives in Durbang, a village in the Khawara Valley of Pakistani Kashmir, where he works as a day laborer making 150 rupees ($2.50) per day to feed his wife and six children.Until the October 8, 2005 earthquake that devastated parts of Pakistan, Shoaib lived with his wife, Roma, and their children, three girls and three boys between the ages of one and twelve, in a small two-room house. They lived on a small compound with another house where Shoaib's relatives, including his three brothers' families and his parents, lived. The earthquake destroyed the houses.The Earthquake Reconstruction and Rehabilitation Authority (ERRA), a Pakistani government agency, compensated Shoaib's relatives to rebuild house, however, Shoaib's house was considered too small to rebuild. Shoaib received no compensation, and his family remained homeless.
When the IRC came to Durbang, as part of a multi-sector rehabilitation project funded by Stichting Vluchteling, the Dutch refugee foundation, the community recommended Shoaib's family receive a new house. Shoaib provided 30,000 rupees ($500) to help pay for the wood and masons, and the IRC covered the remaining cost in materials and skilled labor. The new house site was located near the busiest road in Durbang. The site's location served as an ideal open air classroom for IRC trainers to conduct training sessions demonstrating earthquake-resistant construction techniques, cinder block and brick placement and steel reinforcement, to the community. Community members participated in the trainings. People from Durbang and the surrounding area stopped by everyday to see the house's progress and observe construction techniques. Community members particularly valued learning steel fixing skills for reinforcing structures. Shoaib's brothers utilized the techniques to rebuild their home. "I am very happy to have a home constructed," Shoaib said. "It had been my greatest worry." Once again Shoaib can focus on work and providing for his family, including raising enough money for his oldest three children to attend school. "Now, I can try to send my children to school and work hard to give them a better future," Shoaib said.
No comments yet.