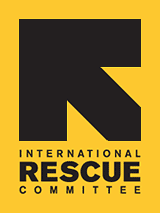 Since 1933, the IRC has provided hope and humanitarian aid to refugees and other victims of oppression and violent conflict around the world.
VOICES FROM THE FIELD
THE IRC BLOG
Pakistan: "No Peace"

October 20, 2009
By The IRC
Rahmad Pari and Anna Husarska interviewing displaced women from Swat valley.
Photo: Sasha Pippenger/The IRC
IRC senior policy adviser Anna Husarska writes in The Guardian about the difficult and delicate work of our colleague Rahmad Pari, who is assisting people who fled the fighting between Pakistan's military and the Taliban in Swat Valley. You can read her story here.