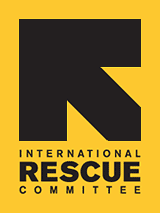 Since 1933, the IRC has provided hope and humanitarian aid to refugees and other victims of oppression and violent conflict around the world.
VOICES FROM THE FIELD
THE IRC BLOG
Passport to Nowhere

October 5, 2007
By The IRC

Photo: Anna Husarska/The IRC
Anna Husarska, the IRC's senior policy adviser, published an opinion piece this week on the failure of the Bush Administration to admit more Iraqi refugees and the general low number of refugees being admitted to the U.S. The article appeared in the Los Angeles Times on Sept. 29 and was reprinted in the San Jose Mercury News on Wednesday. Link
No comments yet.