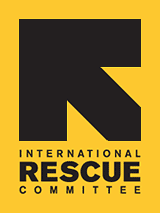 Since 1933, the IRC has provided hope and humanitarian aid to refugees and other victims of oppression and violent conflict around the world.
VOICES FROM THE FIELD
THE IRC BLOG
Peace and joy

December 24, 2011
By The IRC
Two girls, refugees from Iraq, enjoy a day of sledding on a Utah mountain slope. The trip was part of an IRC program in Salt Lake City that helps newly arrived families adjust to life in America.
Photo: Jessica Anderson/IRC

Best wishes for a joyful and peaceful holiday season from all of us at the International Rescue Committee.
THANK YOU for everything you do to help restore hope and opportunity for millions of refugees around the world.

No comments yet.