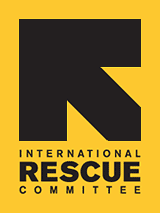 Since 1933, the IRC has provided hope and humanitarian aid to refugees and other victims of oppression and violent conflict around the world.
VOICES FROM THE FIELD
THE IRC BLOG
Photo: Change of clothes, Congo

Since fleeing fighting in eastern Congo, barehanded, two months ago, this woman has been living in a camp and hasn't changed her clothes once. Today, she was ecstatic to receive emergency supplies from the IRC that include undergarments, brightly-colored pagne cloth for a new dress, soap and buckets for washing, and extra cloth that she can cut and use as sanitary pads.
Photo: Sinziana Demian/IRC
No comments yet.