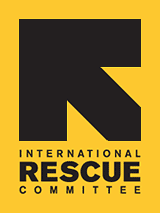 Since 1933, the IRC has provided hope and humanitarian aid to refugees and other victims of oppression and violent conflict around the world.
VOICES FROM THE FIELD
THE IRC BLOG
Photo of the Day: Burmese refugee family, Thailand

November 1, 2011
By The IRC
MAE SOT, Thailand -
Tens of thousands of Burmese refugees live in Thailand and Malaysia. Many Burmese refugees live in refugee camps along the Thailand-Myanmar border. The International Rescue Committee provides the camps with healthcare, water and other services. The IRC also helps refugees, many of who have been stuck in the camps for years, to apply for resettlement in a third country. The IRC-run Resettlement Support Center in Bangkok has helped resettle some 58,000 refugees from the camps.
See more photos of the IRC's work helping the world's most vulnerable refugees.
No comments yet.