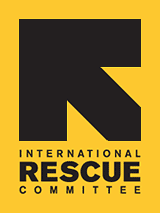 Since 1933, the IRC has provided hope and humanitarian aid to refugees and other victims of oppression and violent conflict around the world.
VOICES FROM THE FIELD
THE IRC BLOG
Photo of the Day: Counting, Congo

September 20, 2011
By The IRC
Photo: Sinziana Demian/IRC
KALEMIE, Democratic Republic of Congo -
A child counts out a math lesson on an abacus in a school in Kalemie, a town on the western shore of Congo's massive Lake Tanganyika. An estimated 31% of school-age children in Congo have never set foot in a classroom. The International Rescue Committee is adressing this crucial need with a program through which half a million children will benefit from high-quality education.
No comments yet.