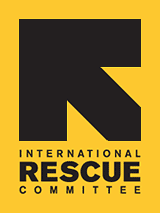 Since 1933, the IRC has provided hope and humanitarian aid to refugees and other victims of oppression and violent conflict around the world.
VOICES FROM THE FIELD
THE IRC BLOG
Photo of the Day: Displaced by fighting, Somalia

October 19, 2011
By The IRC
GALMUDUG STATE, Somalia -
A woman displaced by recent fighting in Somalia. The most devastating drought in 60 years, clan fighting and clashes between the Somali government and the extremist al-Shabaab militia has left over 180,000 people displaced within Somalia this year alone, according to the UN. Another 185,000 Somalis has fled to neighboring countries since the beginning of the year.
No comments yet.