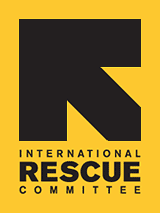 Since 1933, the IRC has provided hope and humanitarian aid to refugees and other victims of oppression and violent conflict around the world.
VOICES FROM THE FIELD
THE IRC BLOG
Photo of the Day: Evicted, Haiti

September 5, 2011
By IRC Photo of the Day
Photo: Robyn Kerr/The IRC
PORT-AU-PRINCE, Haiti -
The majority of the nearly 700,000 earthquake survivors in Haiti who are still displaced are living in makeshift settlements on private land. Neighbors came to the rescue as a property owner prepared to lock out these children and families like theirs, offering them space to set up their tents in an adjacent field and in their own yards.
No comments yet.