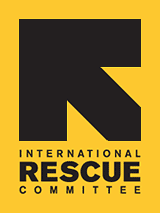 Since 1933, the IRC has provided hope and humanitarian aid to refugees and other victims of oppression and violent conflict around the world.
VOICES FROM THE FIELD
THE IRC BLOG
Photo of the Day: Harvest, New York

September 13, 2011
By The IRC
Photo: Donna Alberico/IRC
BRONX, New York -
A late summer harvest of cherry tomatoes and peppers from the International Rescue Committee's New Roots Garden in the Bronx. The garden is tended by refugees from Bhutan, Cameroon, Pakistan and Afghanistan. The IRC's nationwide New Roots program brings refugees together to share experiences and feel a connection to their new home through community gardening.
No comments yet.