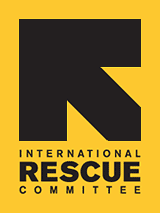 Since 1933, the IRC has provided hope and humanitarian aid to refugees and other victims of oppression and violent conflict around the world.
VOICES FROM THE FIELD
THE IRC BLOG
Photo of the Day: Respect, West Bank

September 14, 2011
By The IRC
WEST BANK -
The International Rescue Committee is partnering with the UK-based charity Bidna Capoeira to teach capoeira — a challenging Afro-Brazilian sport and art form — to at-risk children in West Bank refugee camps and schools. Proponents say it engenders a positive philosophy and outlook on life—one that is based on respect for the self and others.
Read a photo blog about capoeira programs for Palestinian children in the West Bank from the IRC's Ned Colt.
No comments yet.