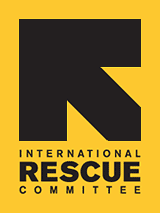 Since 1933, the IRC has provided hope and humanitarian aid to refugees and other victims of oppression and violent conflict around the world.
VOICES FROM THE FIELD
THE IRC BLOG
Photo of the Day: Sarah Wayne Callies, Atlanta

September 8, 2011
By The IRC
ATLANTA, Georgia -
We chose today's photo in honor of World Literacy Day:
Actress and IRC Voice Sarah Wayne Callies visits an International Rescue Committee literacy class for refugee women in Atlanta, where she spent the summer working on the second season of AMC's hit TV series "The Walking Dead."
Sarah talks about the show and her work with the IRC in a story and video interview posted at AJC.com (transcript here).
No comments yet.