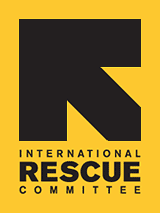 Since 1933, the IRC has provided hope and humanitarian aid to refugees and other victims of oppression and violent conflict around the world.
VOICES FROM THE FIELD
THE IRC BLOG
Photo of the Day: Peace Day, Uganda

September 21, 2011
By The IRC
KAMATURO PARISH, Uganda -
Today — September 21 — is the International Day of Peace, established by the United Nations in 2001 as an annual day of non-violence.
Recovering from a violent past takes time, and the International Rescue Committee is helping communities work together to achieve peace. In some areas of
Uganda
, for instance, rival clans raid each other's livestock — a practice that inevitably leads to violence. With the assistance of the IRC, these clans now communicate with each other in ways that can help resolve their conflicts peacefully. Here, members of an IRC-supported peace committee in Uganda's Kamaturo Parish gather for a meeting.
No comments yet.