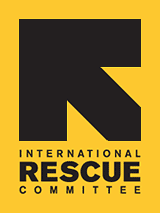 Since 1933, the IRC has provided hope and humanitarian aid to refugees and other victims of oppression and violent conflict around the world.
VOICES FROM THE FIELD
THE IRC BLOG
Photo: Engaging Palestinian students, West Bank

November 29, 2012
By The IRC
The International Rescue Committee's current work in the West Bank is centered on education. We implemented our innovative "Healing Classrooms" curriculum in 20 classrooms in early 2012, and are planning to expand the program to more schools in 2013.
Healing Classrooms
encourages student engagement. Here, a student holds up a card for his teacher. Students frequently work in teams of three or four to share ideas and the teacher works with each smaller group, then the class as a whole.
Give Rescue Gifts for the Holidays
No comments yet.