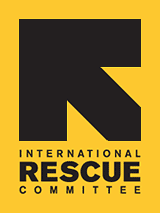 Since 1933, the IRC has provided hope and humanitarian aid to refugees and other victims of oppression and violent conflict around the world.
VOICES FROM THE FIELD
THE IRC BLOG
Photo: Eva Mendes with the IRC and "Half the Sky" in Sierra Leone

October 2, 2012
By The IRC
Photo: Melissa Winkler/IRC
As part of "Half the Sky" by Nicholas Kristof and Sheryl WuDunn, actress Eva Mendes visited the International Rescue Committee-supported Girls With a Future program in Freetown, Sierra Leone. It focuses on keeping girls in school, building their confidence and skills and at the same time, reducing their vulnerability to exploitation.
Read a People Magazine story about how the experience changed her life and learn more about Half the Sky and the IRC's programs for women and girls.
No comments yet.