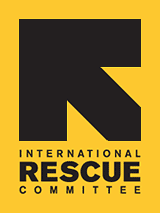 Since 1933, the IRC has provided hope and humanitarian aid to refugees and other victims of oppression and violent conflict around the world.
VOICES FROM THE FIELD
THE IRC BLOG
Photo: First meal in two days, Congo
Photo: Sinziana Demian/IRC
A baby's first meal in two days at a camp near Goma in eastern Democratic Republic of Congo. An estimated 140,000 people have been displaced by recent fighting between rebels and government soldiers ouside the city.
No comments yet.