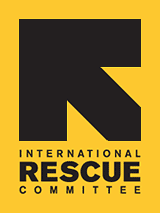 Since 1933, the IRC has provided hope and humanitarian aid to refugees and other victims of oppression and violent conflict around the world.
VOICES FROM THE FIELD
THE IRC BLOG
Photo Share: In Pakistan, smiles on farmers' faces
SINDH PROVINCE, Pakistan -
Farmers hold up International Rescue Committee coupons entitling them to 100 kilos (220 pounds) of fertilizer and 50 of rice seed. The sack of seed is enough to plant an acre of rice. The smiles on the farmers' faces underscore how important the seed is to them, many of whom lost their entire crop in the floods of 2010.
To Help
Donate Now
: Make a tax-deductible gift to help the IRC aid people around the world who have been uprooted by conflict or natural disaster.
Your online gift will be matched dollar-for-dollar up to $1.7 million through December 31.
No comments yet.