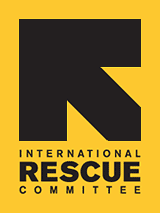 Since 1933, the IRC has provided hope and humanitarian aid to refugees and other victims of oppression and violent conflict around the world.
VOICES FROM THE FIELD
THE IRC BLOG
Photo Share: A different kind of market fair
Photo: Sinziana Demian/IRC
SOUTH KIVU, Democratic Republic of Congo -
A woman who has recently been displaced from her village in South Kivu due to ongoing violence was one of thousands of beneficiaries at a Non-Food Items Fair the International Rescue Committee organized this month. She exchanged her $75 vouchers for objects of first necessity – including iron sheets to cover a house she hopes to build soon in a safer area.
Give a Holiday Gift that Saves Lives
Browse Emergency Relief gifts in our Rescue Gifts catalog
No comments yet.