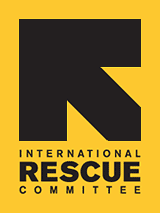 Since 1933, the IRC has provided hope and humanitarian aid to refugees and other victims of oppression and violent conflict around the world.
VOICES FROM THE FIELD
THE IRC BLOG
Photo Share: A village's first source of clean water
Photo: Sinziana Demian/IRC
MUSHENYI VILLAGE, Democratic Republic of Congo -
I took this pic yesterday in Congo's South Kivu Province: A child collects his drinking water from the first ever clean source in this village, located on a very remote shore of Kivu Lake accessible only by boat. His community built the source as part of an International Rescue Committee-supported development project, which also includes building a school and a health center.
How to Help
Donate Now: Make a tax-deductible gift to help the IRC aid people who are struggling to survive in the wake of conflict, persecution, violence, or natural disaster.
No comments yet.