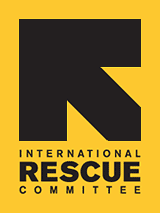 Since 1933, the IRC has provided hope and humanitarian aid to refugees and other victims of oppression and violent conflict around the world.
VOICES FROM THE FIELD
THE IRC BLOG
Photo Share: Backpacks - San Diego
Photo: the IRC
Oct. 11, 2007 - From Sharon Darrough in the IRC's San Diego refugee resettlement office:
"Over the summer, the IRC in San Diego conducted a backpack drive to collect backpacks for every refugee child starting school this fall. 20 groups and individuals donated 90 backpacks filled with school supplies. IRC staff and volunteers handed them to families who would have had a hard time providing these necessary items for their children. The generous donors helped to make sure these refugee children had a good first day in the US school system."
No comments yet.