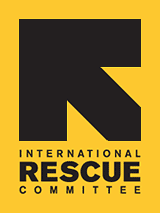 Since 1933, the IRC has provided hope and humanitarian aid to refugees and other victims of oppression and violent conflict around the world.
VOICES FROM THE FIELD
THE IRC BLOG
Photo Share: Baking bread, Burundi

April 4, 2012
By The IRC
Photo: Georgia B. Travers/IRC
MUYINGA PROVINCE, Burundi -
A young woman proudly displays the bread she baked during a vocational training session organized by the International Rescue Committee in Burundi's Muyinga Province.
In Burundi, where people are returning home after twelve years of civil war, many are struggling to rebuild their lives without proper resources and opportunities. During this time of tenuous peace, the IRC is encouraging women's economic and social empowerment and improving services for survivors of sexual violence.

Take Action: Wake Up and take our pledge.
Every day, millions of women and girls confront threats to their safety, their health, their livelihoods and their dignity. Pledge to spread the word. »