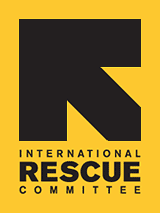 Since 1933, the IRC has provided hope and humanitarian aid to refugees and other victims of oppression and violent conflict around the world.
VOICES FROM THE FIELD
THE IRC BLOG
Photo share: Cholera first response

November 23, 2010
By The IRC
Photo: Susana Ferreira/The IRC
From the IRC's Susana Ferreira in Haiti:
An IRC team restocked this oral rehydration kiosk in Kawoussel camp in the Martissant district of Port-au-Prince, Haiti, with 500 sachets of oral rehydration salts, vital for the treatment of dehydration caused by diarrhea, and the first crucial response in any suspected case of cholera. (The group of men off to the side were playing a lively game of dominos.)
See more photos and get the very latest updates from the IRC team in Haiti at twitter.com/theIRC.
No comments yet.