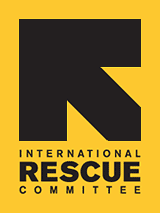 Since 1933, the IRC has provided hope and humanitarian aid to refugees and other victims of oppression and violent conflict around the world.
VOICES FROM THE FIELD
THE IRC BLOG
Photo Share: DJ with a message

January 3, 2012
By The IRC
Photo: Georgia Travers/IRC
Children pose with the International Rescue Committee DJ at the Kirehe Open Day fair in eastern Rwanda. The DJ, who played songs with community health messages — such as how to prevent malaria — was very popular, particularly among the children. The kids are wearing reflective vests provided by the local police to make them visible to cars when walking to school in the dark.
The IRC in Rwanda
The IRC began relief operations in Rwanda immediately following the 1994 genocide, restoring infrastructure and providing emergency supplies. Today, the IRC continues to support Rwandans by encouraging development and democracy and protecting women and children. Read more about our work in Rwanda.
No comments yet.