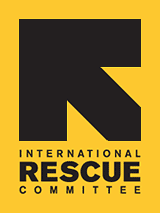 Since 1933, the IRC has provided hope and humanitarian aid to refugees and other victims of oppression and violent conflict around the world.
VOICES FROM THE FIELD
THE IRC BLOG
Photo Share: Drawing water, Somalia

January 20, 2012
By The IRC
GALKAYO, Somalia -
Today marks six months since the United Nations declared famine in parts of Somalia. To combat the effects of a devastating drought, the International Rescue Committee has drilled wells and installed water systems benefiting almost 80,000 people.
In Somalia, the UN estimates that more than four million people require urgent humanitarian assistance, 250,000 are at risk of starvation and nearly 1.4 million are displaced. However, efforts to get assistance to people who need it have been undermined by ongoing warfare, clan fighting and a Kenyan military offensive in southern Somalia against Somali rebels whom they blame for attacks inside Kenya.
No comments yet.