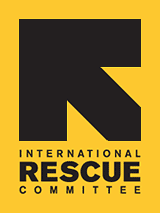 Since 1933, the IRC has provided hope and humanitarian aid to refugees and other victims of oppression and violent conflict around the world.
VOICES FROM THE FIELD
THE IRC BLOG
Photo Share: First Day of School
Photo: Sharon Darrough/The IRC
Oct. 12, 2007 - Sharon Darrough from the IRC resettlement office in San Diego sent me some very cute photos recently: "This is Che Snow on the first day of school. She's a nine-year-old girl from Burma. Her family came to San Diego via refugee camps in Thailand. She just started 3rd grade." More photos on Flickr
No comments yet.