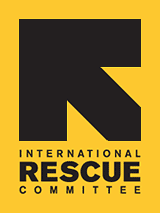 Since 1933, the IRC has provided hope and humanitarian aid to refugees and other victims of oppression and violent conflict around the world.
VOICES FROM THE FIELD
THE IRC BLOG
Photo Share: Launching a community garden in the Bronx

June 18, 2012
By The IRC
Photo: Melissa Winkler/IRC
BRONX, New York -
The International Rescue Committee's Melissa Winkler took this photo on Friday at a ribbon cutting ceremony for our New Roots Community Garden at Grand Concourse. The land, owned by the New York City Department of Transportation, will serve as an important place for resettled refugees and their neighbors in the Bronx to grow healthy food and build a sense of community.
Melissa says that she hopes the garden will help make fresh, healthy produce more available to the whole neighborhood.
No comments yet.