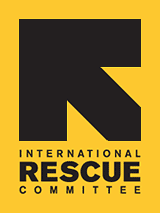 Since 1933, the IRC has provided hope and humanitarian aid to refugees and other victims of oppression and violent conflict around the world.
VOICES FROM THE FIELD
THE IRC BLOG
Photo Share: Lunchtime, Thailand

March 5, 2012
By The IRC
Students eating lunch at an International Rescue Committee-supported learning center for displaced Burmese refugee and migrant children in northwestern Thailand.
Under Thai educational policy, all children living in the country—regardless of their legal status—can attend school should they wish to do so. Yet the vast majority of refugee and migrant children have no access to formal education. Most must settle for under-funded, poorly staffed learning centers or miss out on an education altogether because they have to work to support their families.
To help these largely forgotten children, the International Rescue Committee, and its partner organizations World Education and the Thai ministry of education, provide a range of services to 74 learning centers in areas with a large population of refugees and migrants.
No comments yet.