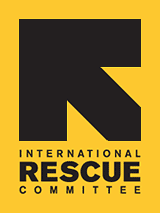 Since 1933, the IRC has provided hope and humanitarian aid to refugees and other victims of oppression and violent conflict around the world.
VOICES FROM THE FIELD
THE IRC BLOG
Photo Share: Making your own fun in Tanzania

June 9, 2011
By The IRC
A homemade bicycle provides hours of fun for this group of boys living in a refugee camp in Tanzania. Children are particularly vulnerable when forced from their homes into temporary conditions. The IRC looks out for them and makes sure they have access to health care, education and a safe place to play.
No comments yet.