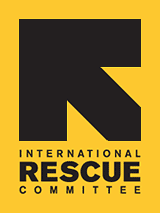 Since 1933, the IRC has provided hope and humanitarian aid to refugees and other victims of oppression and violent conflict around the world.
VOICES FROM THE FIELD
THE IRC BLOG
Photo Share: New clinic for Syrian refugees

June 14, 2012
By The IRC
MAFRAQ, Jordan -
A nurse examines a young patient at one of two clinics serving Syrian refugees the International Rescue Committee opened this week in northern Jordan. The second is in the city of Ramtha.
Get updates on the Syrian refugee crisis and other humanitarian emergencies