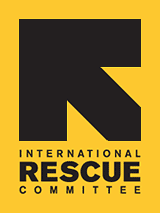 Since 1933, the IRC has provided hope and humanitarian aid to refugees and other victims of oppression and violent conflict around the world.
VOICES FROM THE FIELD
THE IRC BLOG
Photo Share: Nutrition for children, Yemen

September 28, 2012
By The IRC
In Aden, Yemen, International Rescue Committee community health volunteers are spreading the word about basic health care services available to thousands through an IRC-managed clinic. This month, the IRC's Rebecca Blum accompanied volunteers to a local school, where many families have been living for months after fleeing their homes due to conflict. A volunteer approached a young mother and encouraged her to visit the health clinic's nutrition center because her daughter looked malnourished.
Within just a few hours, that mother arrived with her daughter, who was indeed malnourished and in need of medical treatment. After receiving a full checkup and a stock of Plumpy'nut, a therapeutic food to treat severe malnutrition, the little girl and her mother were on their way, promising to return for follow up visits.
Yemen has the second highest rate of malnutrition in the world, after Afghanistan, and the IRC is on the ground there to ensure that mothers and children like these have access to such life-saving care.
No comments yet.