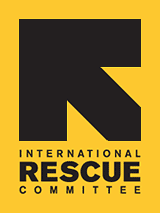 Since 1933, the IRC has provided hope and humanitarian aid to refugees and other victims of oppression and violent conflict around the world.
VOICES FROM THE FIELD
THE IRC BLOG
Photo Share: One year after the tsunami

March 11, 2012
By The IRC
International Rescue Committee partner AAR's Honda Masumi walks among the ruins of what was once a school in the city of Kamaishi, Japan. The city's breakwater, recognized by the Guinness World Records as the world's deepest, was destroyed on March 11, 2011 by a powerful tsunami generated by the largest earthquake in Japan's recorded history
On Japan's northeast coast, the IRC is helping Japanese aid groups support the elderly and people with disabilities; supply people living on remote islands with food, fuel, tents, blankets and other critical supplies; and help kick-start the devastated fishing industry.
No comments yet.