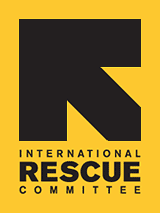 Since 1933, the IRC has provided hope and humanitarian aid to refugees and other victims of oppression and violent conflict around the world.
VOICES FROM THE FIELD
THE IRC BLOG
Photo Share: The power of doughnuts, Congo

February 6, 2013
By The IRC
Photo: Sinziana Demian/IRC
NORTH KIVU, Democratic Republic of Congo -
The International Rescue Committee works with 13 grassroots women's organizations in North Kivu, a province in eastern Congo afflicted by ongoing conflict. We support these groups' initiatives to assist and empower vulnerable women in their own communities. Group members take free reading and writing classes, learn how to sew and knit, and how to cultivate land and raise animals. They also run small businesses, such as producing and selling beignets – doughnuts they sell for 10 cents a piece to earn money for things their families need.
No comments yet.