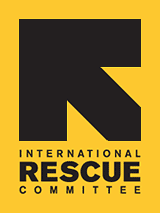 Since 1933, the IRC has provided hope and humanitarian aid to refugees and other victims of oppression and violent conflict around the world.
VOICES FROM THE FIELD
THE IRC BLOG
Photo Share: Rebuilding after the floods
Farmers in Sindh, Pakistan who lost their livelihoods to devastating floods last year rebuild a damaged culvert that brings water to their rice paddies. The IRC's "Cash for Work" project has a threefold impact: it provides farmers with needed income, they improve their community's infrastructure, and their salaries help stoke the local economy."
Give the Gift of Rescue for the Holidays
$75 can furnish strong, sturdy tools to a disaster survivor so that he or she can clean up their home and village, and truly begin their road to recovery.
No comments yet.