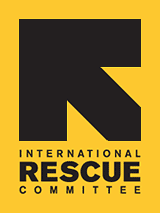 Since 1933, the IRC has provided hope and humanitarian aid to refugees and other victims of oppression and violent conflict around the world.
VOICES FROM THE FIELD
THE IRC BLOG
Photos: Uprooted in North Kivu, Congo
NORTH KIVU, Democratic Republic of Congo -
Some 140,000 people displaced by armed violence in North Kivu are currently sheltering in overcrowded camps in and around Goma, the provincial capital.
Although aid agencies have access to the camps, the needs of the displaced families are huge, and food, water, sanitation and health care are very limited. Over the past several days International Rescue Committee teams have been working to best assess needs in the camps and tailor our emergency response accordingly.
Some people are taking advantage of a lull in fighting to attempt to return to villages that have been looted and destroyed in the violence. The IRC is renovating and re-equipping damaged schools and hospitals in these communities to ensure that people who are returning have access to basic services when they
reach home
.
Here are photos from one of the camps:
An IRC staff member speaks with a displaced woman at a shelter near Goma.

This woman gave birth in August in a camp near Goma. She wants to return home with her baby, but has no transportation. She has also heard that her house was destroyed in the violence.
An IRC staff member tells a woman who is nine months pregnant about the medical services that are available in the camp.
An eight-year-old is caring for her baby sister, born on November 28. Nine babies were born at the camp's health center in the last eight days.

This little boy has just been released from the health center after a bout with malaria.
Cooking up a pot of corn meal outside the tents. The camp sits on a hardened lava field — Africa's most active volcano is just a few miles away.

Two small girls eat their first meal in two days.

All photos by Sinziana Demian/IRC

To Help
No comments yet.