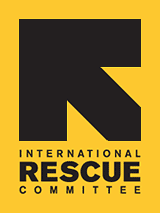 Since 1933, the IRC has provided hope and humanitarian aid to refugees and other victims of oppression and violent conflict around the world.
VOICES FROM THE FIELD
THE IRC BLOG
Photos: Urban refugees in Kenya

January 19, 2011
By The IRC
Awo Jama Abdibile arrived in Nairobi in 2006 after fleeing violence in Somalia. The 55-year-old widow sews and sells traditional Somali clothing in an IRC-supported shop to make a living for herself and her family.
Photo: Anne Richard/IRC
Today, almost half of the world's refugees live in cities. Refugees living in Kenya's capital, Nairobi, are enduring not only poverty, but also harassment by the police. "Thousands of refugees are now living in fear of arrest even if they have identity papers," says Kellie Leeson, the IRC's country director in Kenya.
Despite these challenges, many refugees say that they would rather live in cities than in overcrowded refugee camps where there are few job opportunities.
Anne Richard, the International Rescue Committee's vice president of government relations and advocacy, visted Nairobi's Eastleigh neighborhood last November. She was there to meet refugees from Somalia who are being helped by the IRC. Here are some more images from her trip.
No comments yet.