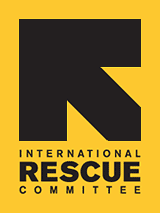 Since 1933, the IRC has provided hope and humanitarian aid to refugees and other victims of oppression and violent conflict around the world.
VOICES FROM THE FIELD
THE IRC BLOG
The Poorest of Nepal's Poor
Despite a government ban on bonded labour in 2000, life for the former bonded labourers, or Kamaiya, has hardly improved. Chediya's simple clay dwellings are built on infertile and unattractive land, temporarily given to the Kamayia by the government. Photo: Peter Biro/The IRC
The IRC's Peter Biro is reporting from Nepal, one of the world's poorest countries. Despite a 2006 peace accord that ended a decade of civil war, and elections that will help determine the country's future, life is a daily struggle for most people in the Himalayan nation. Read all of Peter's posts from Nepal here.
The sun has barely risen over the arid fields of Chediya, a village inhabited by one of the poorest and most neglected groups in Nepal. Known as Kamaiya, the people here are former bonded labourers. For generations, the Kamaiya had to work under slave-like conditions on plantations to repay debts that had been passed from one generation to another.
Most of them remained illiterate and were never certain when, or if, their debt had been paid off. As a result, they remained in perpetual servitude. The system is deeply rooted in the complex caste system in Nepal which discriminates against groups identified as "untouchable" by higher castes.
As we walk around the dirt track that runs through the village, flanked by simple clay dwellings, Virendra Singh Thaguna, programme manager with the International Rescue Committee, says that despite a government ban on bonded labour in 2000, life for the Kamaiya has hardly improved.
"Like here in Chediya, they have been given temporary land by the government," he says. "But the houses are very bad and the land is infertile and unattractive."
The bank of the Karnali River is just a stone's throw away and every year the 4,000 people here are forced by seasonal flooding to leave their houses and sleep out in the open in a nearby forest. Poverty is rampant and many of the villagers see no other option but to go back and work for their former landlords for a pittance.
"The government freed these people without a back-up plan, Virendra sighs. "They have very few options now." The IRC has tried to make life easier for the villagers by setting up small-scale vegetable gardens and distributing household articles and livestock, such as goats.
Ramkrishni Tharu, a woman in her late 40s who lives in a mud hut with a straw roof, was released from her landlord only three years ago. During her years in servitude, she received small rations of food and rudimentary shelter in return for backbreaking work in her employer's fields.
"We were often beaten by our landlord," Ramkrishni tells me. "When we were finally freed I moved to this place. I cut bamboo and collected mud and the men helped me construct this house. I have very little money but at least I can decide over my own life."
Ramkrishni makes less than two dollars per day, mainly by transporting heavy loads on her back for the local farmers. She grows a small vegetable garden outside her house and an IRC-donated goat is grazing in the shrubs. The villagers will breed the animals and share them with the community, Virendra explains.
Although desperately poor, the community has seen many things change for the better. A large communal vegetable garden is providing much-needed additional food for the most needy.
And with the assistance of the IRC, Chediya's inhabitants are now organised in a village council, which is debating and organising the development of the community. Virendra tells me that its members, who have been elected by the people of Chediya, have just gone through an IRC training programme where they were taught bookkeeping and how to write formal proposals for funding, which will be submitted to the local government and aid groups.
"This is very important for us," says the council chairman, Raju Choudri. "We have never asked for aid before, because we didn't know the process." The council has just submitted a proposal to the local authorities. It is to fund a dam project that will prevent the banks of the river from overflowing, Raju says.
"We are just too tired of moving."
No comments yet.