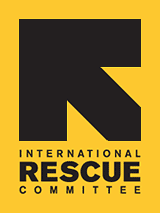 Since 1933, the IRC has provided hope and humanitarian aid to refugees and other victims of oppression and violent conflict around the world.
VOICES FROM THE FIELD
THE IRC BLOG
Preparing for hurricane season in Haiti [Podcast]
The IRC is helping Haitians living in tent settlements move to more secure locations.
Photo: Gerald Martone/The IRC
Earlier this week, I had a chance to speak by phone with International Rescue Committee emergency protection coordinator Catherine Jones in Port-au-Prince. Cat described what the IRC is doing to protect Haitian quake survivors as hurricane season approaches. "We're going to see flooding, we're going to see landslides," she told me, so the IRC is helping people most at risk -- including families who live in particularly unstable areas and who have very severely damaged houses -- move to safe locations outside the city. You can listen to our conversation here.
No comments yet.